Since our founding in 1953, Aladdin Engineering & Manufacturing has designed and built custom machines and systems for major players across a range of industries worldwide. In doing so, we have established ourselves as one of the most experienced companies for custom manufacturing equipment in the United States.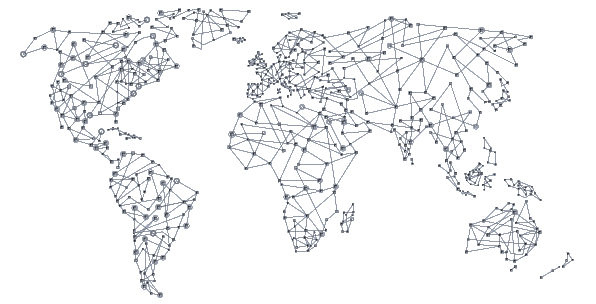 We Overcome Barriers
Aladdin has a reputation for delivering robust equipment. Our clients have relied on us to provide equipment that can handle products from eight-ton transformer coils to small assemblies that fit in your hand and anything in between. Our systems often include precision equipment that assembles parts requiring single-digit micron assembly tolerances. We leverage our national experience and exposure to a multitude of industries to continuously improve our approaches and incorporate the latest technology and components. Our job every day is to create innovative solutions that overcome the challenges in your manufacturing and assembly processes. We focus on cost-effective designs that support your ROI requirements. We provide innovative solutions that easily integrate into your operations and reduce your cost per unit.
We Work in Partnership with You
We work with you to discover your needs and identify a solution without overselling or underdelivering. Our goal is to establish partnerships, not simply to be a transactional supplier. We stand behind our equipment. If ever a challenge arises or you need a change, we are right beside you. Our team of dedicated project managers, highly skilled engineers, and talented fabricators bring unparalleled experience together to create innovative solutions that keep you ahead of your competitors and operating efficiently.

We Achieve Today's Goals That Lead to Tomorrow's Success
At Aladdin, we understand there are many demands on your time. Your machines shouldn't be one of those demands. Our business is your business; we take the time to understand your long-term plans so our immediate solutions will deliver long-term success. See our process. Our designs and quality assembly lead to one of the highest uptime percentages in the industry; 98–99 percent is typical. Our experienced engineers and designers select from the latest technologies and proven industry-standard equipment and components to build innovative solutions that align with your budget, annual volumes, and the life of any program.
We Offer Reliable Project Management Systems
It is no secret that designing and building custom assembly equipment requires extensive experience and a flair for innovation. Our understanding of production procedures and mastery of manufacturing techniques helps us reach our ultimate goal with clients: to design and fabricate systems that exceed expectations and respect the bottom line.