Custom Work Platforms for Your Production Line
Elevating work platforms are a valuable tool when working at elevated heights is needed to move personnel off the floor for equipment assembly or service. 
Aladdin's WS-1900 lift has a work platform that is 45 feet long and 4 feet wide. It also features an extendable crosswalk, additional work platform wings that expand the work platform to 7 feet wide, and a rigidly mounted staircase that adjusts as the platform ascends or descends. The platform is equipped with 120 VAC outlets, pneumatic hose reels, and task lighting mounted under the platform for personnel working beneath it. The platform height adjustment is controlled by two electrically synchronized Nook ballscrew actuators. Air bearings mounted at each end allow two operators to easily move the platform into position.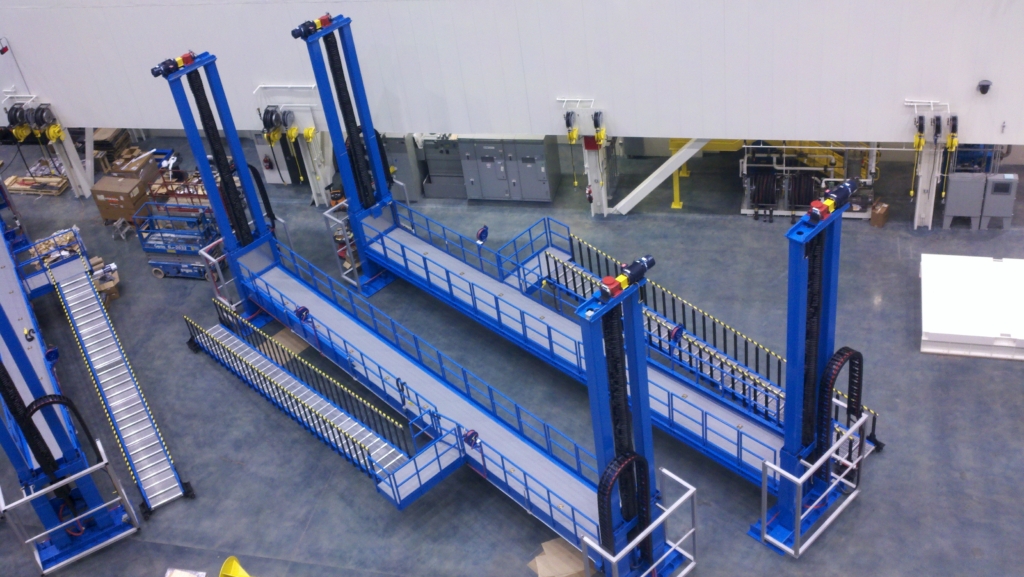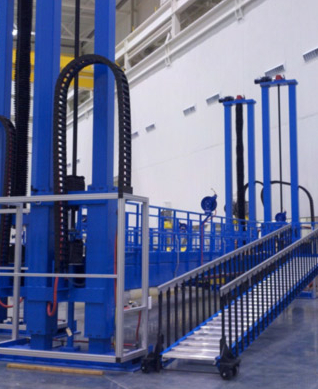 Specifications
Platform height travel from 54 inches to 19 feet above the floor
48 inch wide non-skid work platform
Lifting capacity of 16,000 pounds per platform
Platform height adjustment controlled by inverted ball screws
Travel speed of 9 feet per minute
Electrical supply: 480 or 240 VAC, three phase
Permanent guardrails around the outside of the platform
Removable guardrail sections on the inside of the platform
Anchor points for fall protection equipment
Two opposing platforms provide an internal work envelope
Options
Extendable crosswalks—used with opposing platforms for all around access
120 VAC utility outlets on platform
120 VAC power cord reels
Compressed air hose reels
Fans for worker comfort
Below-platform task lighting
Custom color schemes
Custom-sized work platforms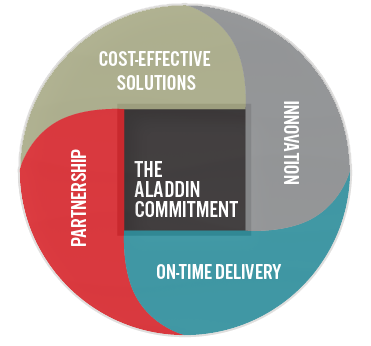 Our Commitment to Providing What You Need
Aladdin is committed to working through the challenges and thinking outside of the box while keeping safety the top priority.