Aladdin is Committed to Developing Innovative Coil Winding Equipment that Meets Specifications
Designed to be installed in a pit below the floor, this coil winder has an adjustable iris plate mounted atop it at floor level for the operator to stand on. The inside diameter of the iris plate adjusts to fit the outside diameter of the coil being produced.
The machine operator uses a barcode scanner to scan a work order into the machine's PC. The machine's PC will access the appropriate process data from a database, and then keep track of the process, guiding the operator through the steps, and automatically stopping rotation when other operations are needed.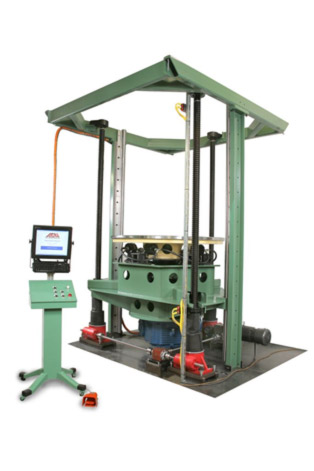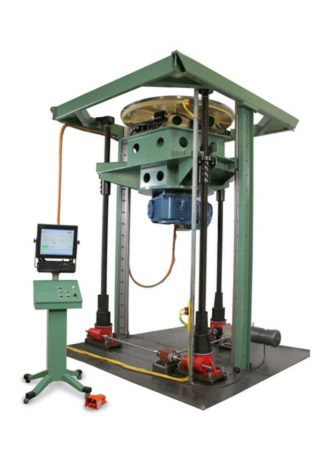 Specifications
Maximum coil outside-diameter: 1.8 meters

Maximum load capacity: 8,000 kilograms

Maximum operating torque: 5,425 nm

Winding speed: 0 to 31 rpm

Iris plate opening: 1.48 –2.00 meters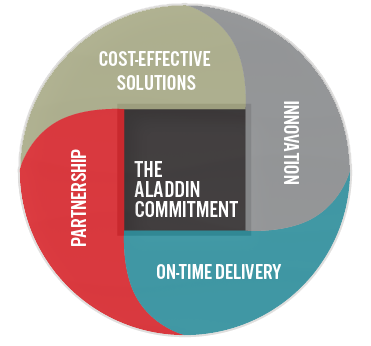 Our Commitment to Providing What You Need
Aladdin is committed to working through the challenges and thinking outside of the box while keeping safety the top priority.